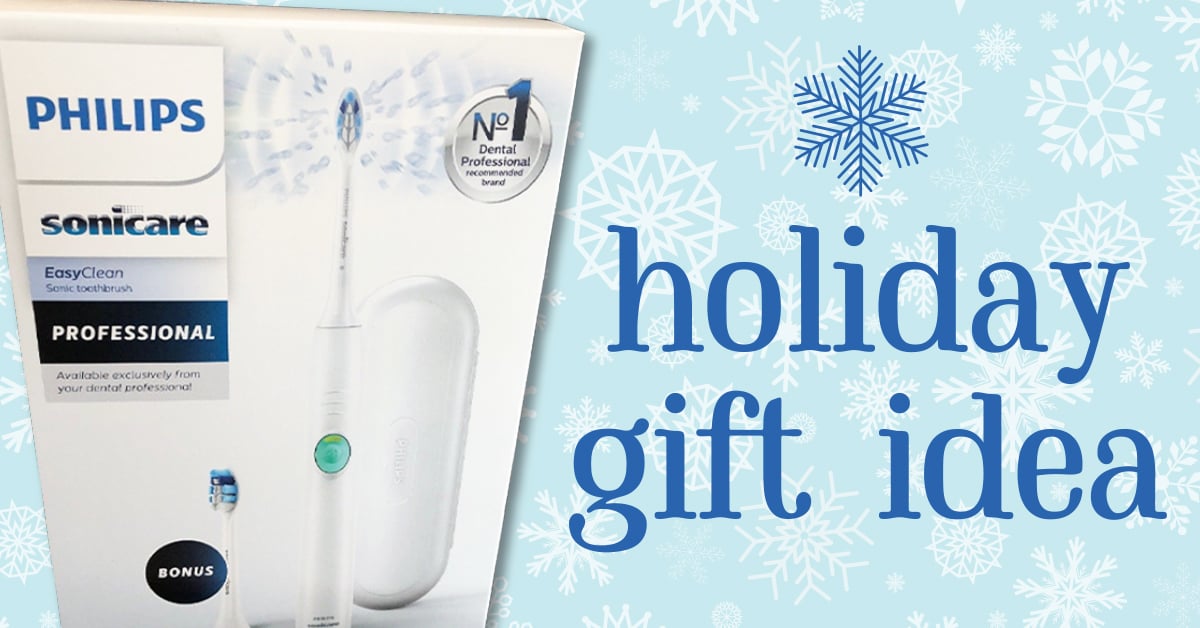 Looking for a healthy Christmas gift?
Look no further!
Did you know that we sell Phillips Sonicare toothbrushes and replacement heads? The Philips Sonicare EasyClean toothbrushes remove up to 6x more plaque to prevent and reduce the early signs of gum disease.
Brush design makes it easier to reach the back of your mouth
Drives fluid between teeth and along the gumline for a deep, gentle clean.
EasyStart increases power over the first 14 uses to get the user acclimated.
Quadpacer is a 30-second interval timer to reserve focus on each section of the mouth.
Smartimer is a 2-minute timer to make sure user is brushing long enough.
These toothbrushes make a terrific gift that you can feel good about giving. Know what the most awesome part is? You get these at our cost. No markup. 
Stop by our front desk anytime to get yours before we run out!