Damon Braces in South Elgin and Elmwood Park
We combine great orthodontic care with all our treatment options.
High-tech braces that provide great results and a great experience.
At Nudera Orthodontics, we love using the Damon system for faster treatment. These braces move your teeth with less discomfort than with traditional braces without sacrificing any quality. Instead of spending 2-3 years in braces, lots of our patients complete their treatment in close to 18 months!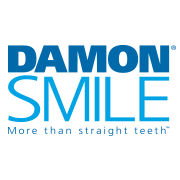 High-Quality Braces
You'll love your new smile! Damon braces help us offer quality care and great results.
Precision Control, Faster Results.
We use 3D scanners to "map" your teeth allowing us to move your teeth with greater accuracy.
Greater Comfort
Damon Braces allow your teeth the freedom to slide along the archwire, which creates a gentler experience.
Links For Damon Braces And Damon Clear Braces
Nudera Orthodontics Uses the Damon Braces to Try and Achieve The Best Orthodontic Results.
Nudera Orthodontics uses the Damon System for braces and treatment techniques. Thanks to these innovative new braces, achieving your perfect smile will be faster and easier than you ever thought possible. The Damon braces are available in both a clear braces version and a metal version. Both the clear braces and the metal offer the same efficient and comfortable tooth movement that has made the Damon system our bracket of choice.
At Nudera Orthodontics we offer the Damon System because we believe it provides a much easier, less painful, less confusing, straight forward experience for our patients.
Financing for Braces
Making orthodontic treatment flexible and easy.
You'll Love Our Offices
We have offices in South Elgin and Elmwood Park
Have Questions?
Give us a call or contact us online.