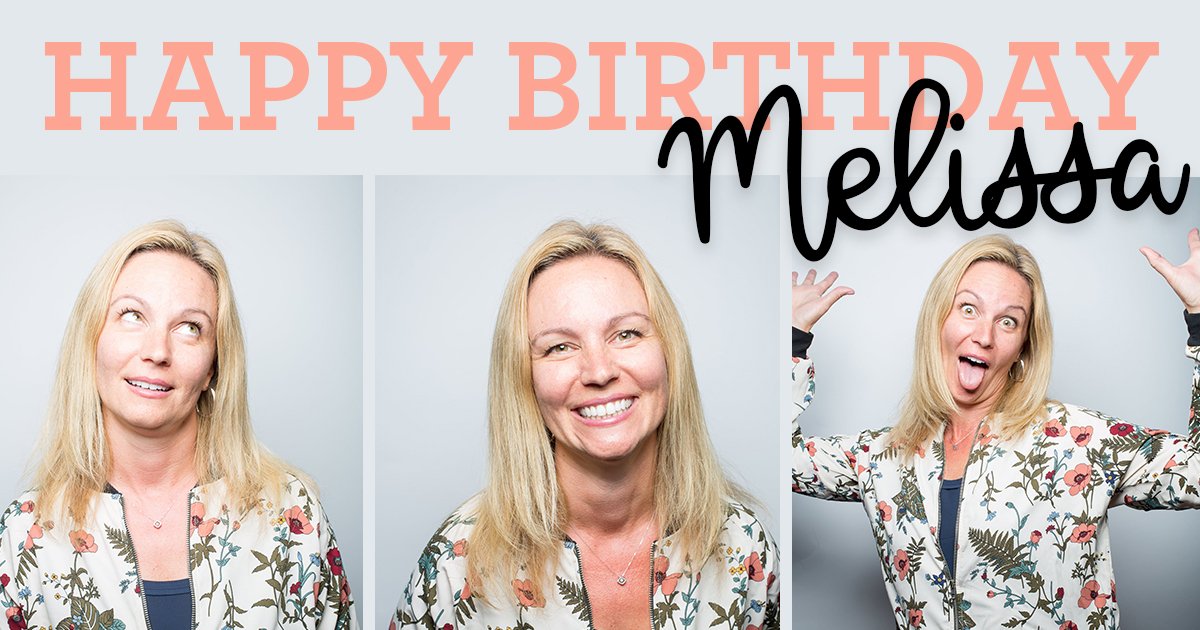 HAPPY BIRTHDAY to our amazing Practice Manager, Melissa!!!
We flat out KNOW that we're lucky to have Melissa here at Nudera Orthodontics. She makes us more-awesome-r because, without her, Dr. Bob and Dr. Jim would definitely be running around screaming "What do we do now?!" as they fall to the floor huddling in the fetal position (and no, Melissa did NOT tell us to say that :-D). How she keeps everything in the air is amazing to us. We don't know how she does it but we are glad she does!
This being her birthday and all, it's a good opportunity to learn a few new things about her! We asked her some questions to that end and here's what we learned:
Who are your people? Tell us about your family.
I am married with 2 kids ages 13 and 9 (girl and boy), and we have an English Bulldog named Roxy.
What's your favorite movie ever?
Pretty Woman.  I like how she reinvents herself and becomes a stronger woman. ??
Do you have any hidden talents?
I used to be an aerobics instructor. (Now that we know this, we are going to have to see a demonstration. Like, for real.)
In the story of your life, who would play you?
Angelina Jolie. Because she is a strong woman who is also kind, sweet and fun and can kick some butt!
Who was the best band of all time?
Def Leppard!! ?? #rockon
Last one! What do you like about working here?
Everything!  I love the people I work with, I love helping our patients, I really enjoy managing the offices and the people, every day is something new that forces me to learn and grow.  Not only as a person but as a practice manager, too. I look forward to coming to work every day and taking on new challenges to help build and grow the practice and help my teammates learn and grow as well.
And that, is literally what makes her so AWESOME to work with. WE LOVE YOU MELISSA!!!
Help us wish her a HAPPY BIRTHDAY today!!!